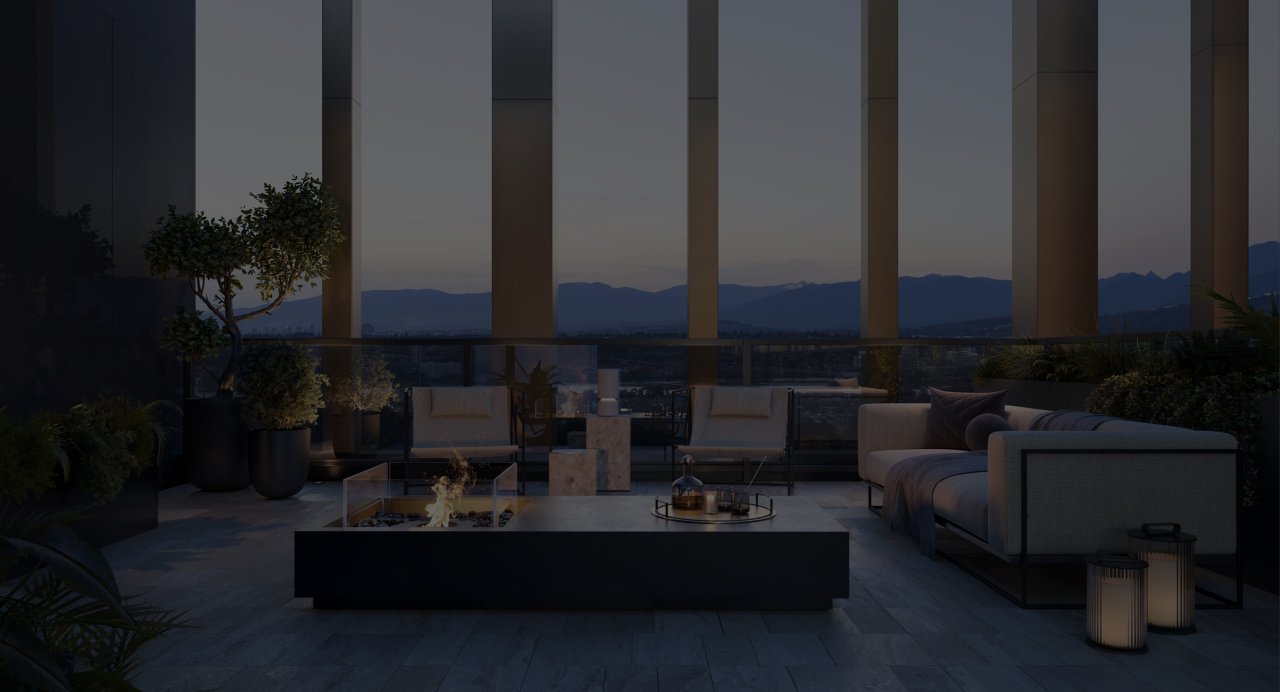 Amenities
Life. Styled Your Way.
Inspired by the traditions of the world's most exclusive five-star resorts, the Sequoia Club holds over 20,000 square feet of luxurious indoor and outdoor amenities. Sequoia homeowners, welcome to the club.
Nourish
Engage
Accomplish
Cultivate
Rejuvenate
Strengthen

Nourish
Elevated Dining, Elegant Hosting
Imagine the possibilities of your next dinner party, made truly amazing with two exceptional dining lounges and gourmet kitchens. On a star-studded evening, fire up the barbecue and enjoy a steak on the outdoor dining terrace.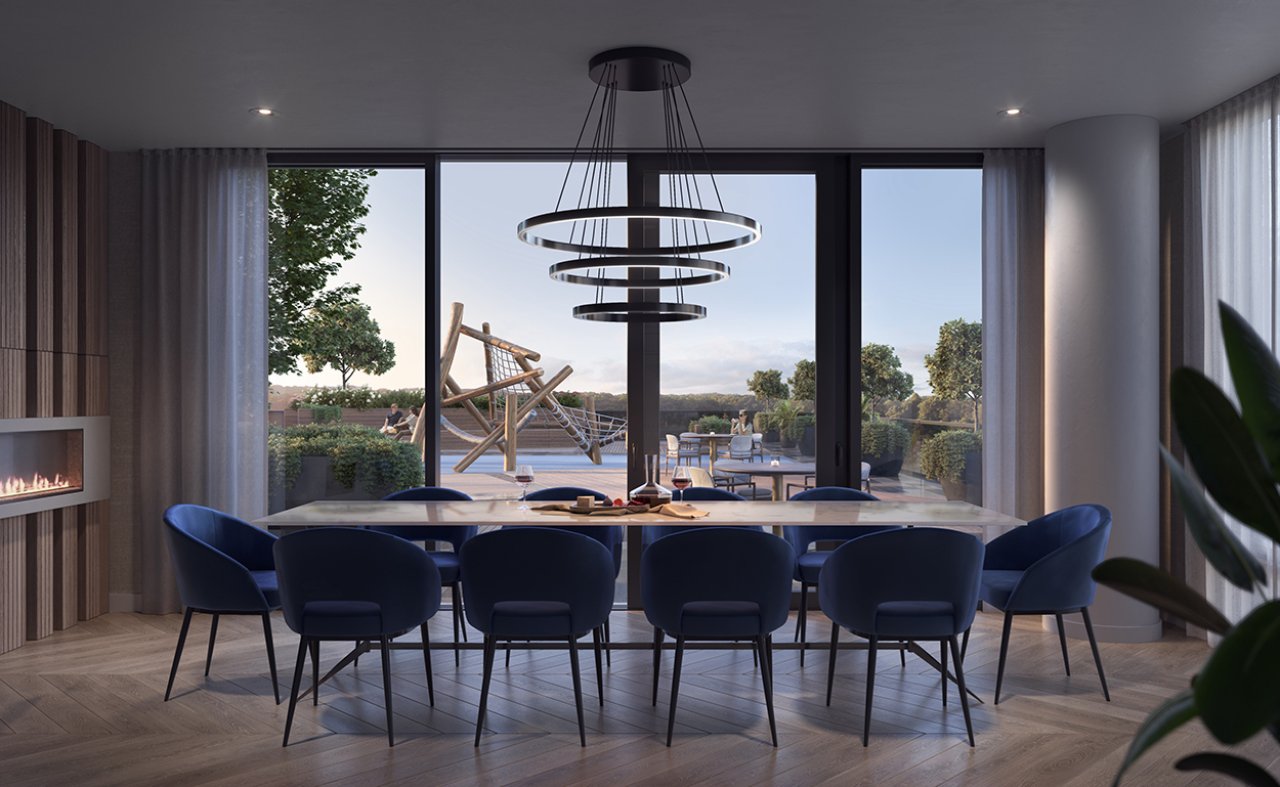 FORMAL DINING ROOM
Entertain in style in the building's formal dining room, fully equipped with a gourmet chef's kitchen.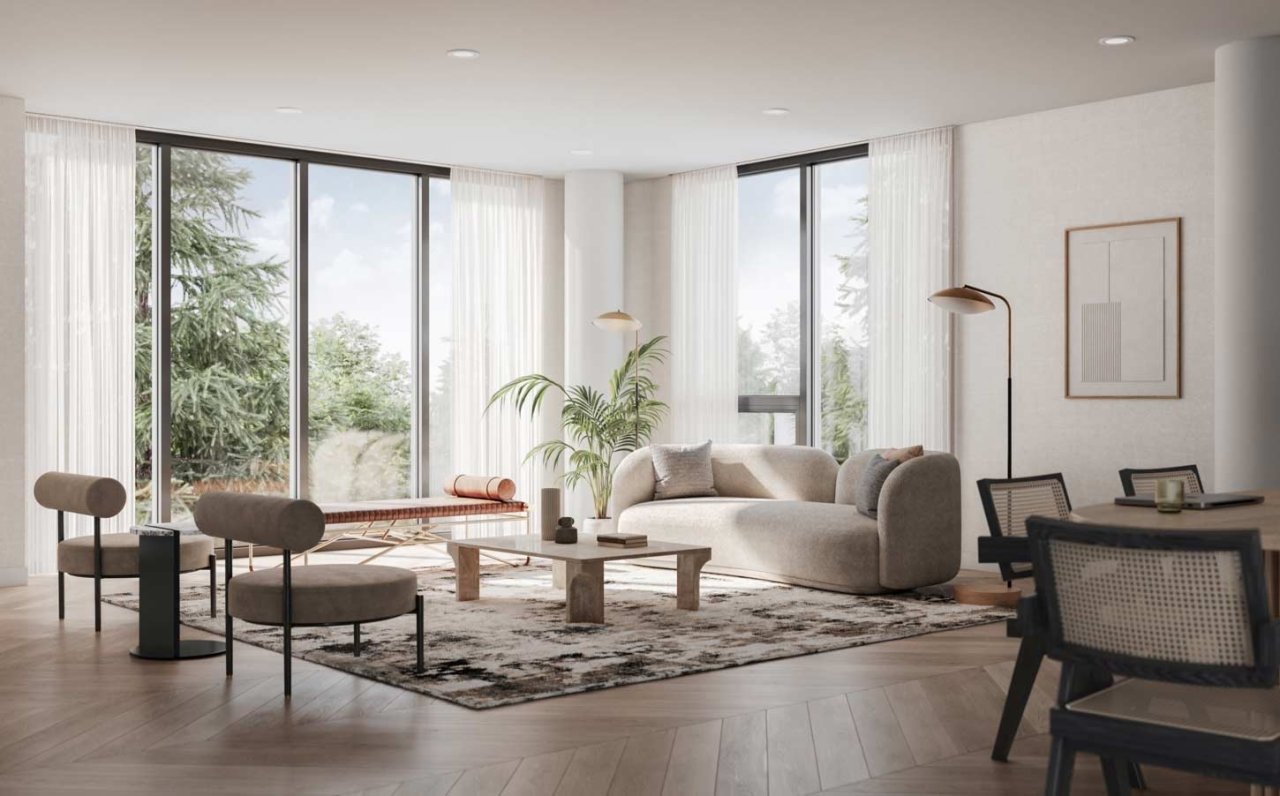 DINING LOUNGE
Catch up with friends over coffee or host a surprise birthday party in the casual dining lounge overlooking the Sequoia tree.

Engage
Upgrade Your Entertainment
Enjoy friendly competition in the games room, watch the big game, or work on your swing in the golf simulator room. Entertainment made easy with unparalleled amenities.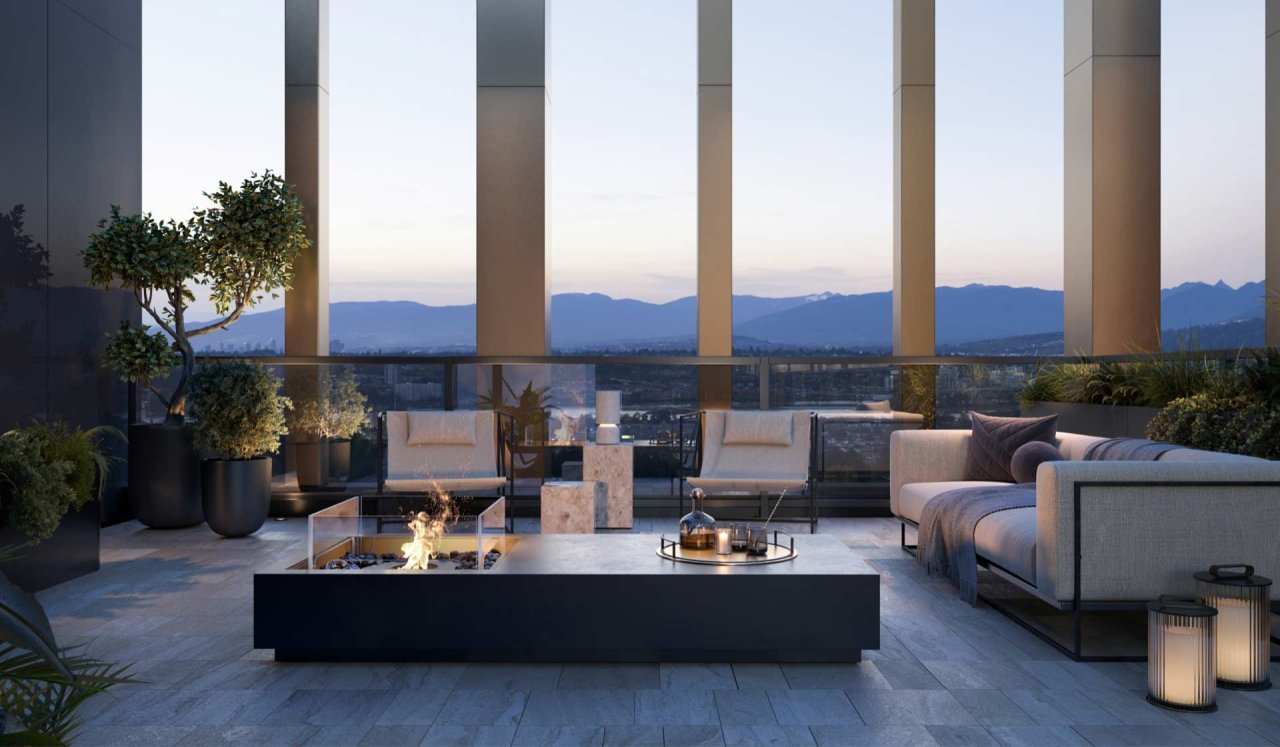 ROOFTOP LOUNGE
Enjoy the best sunset views on the intimate rooftop lounge where stylish sun loungers and firepits await you.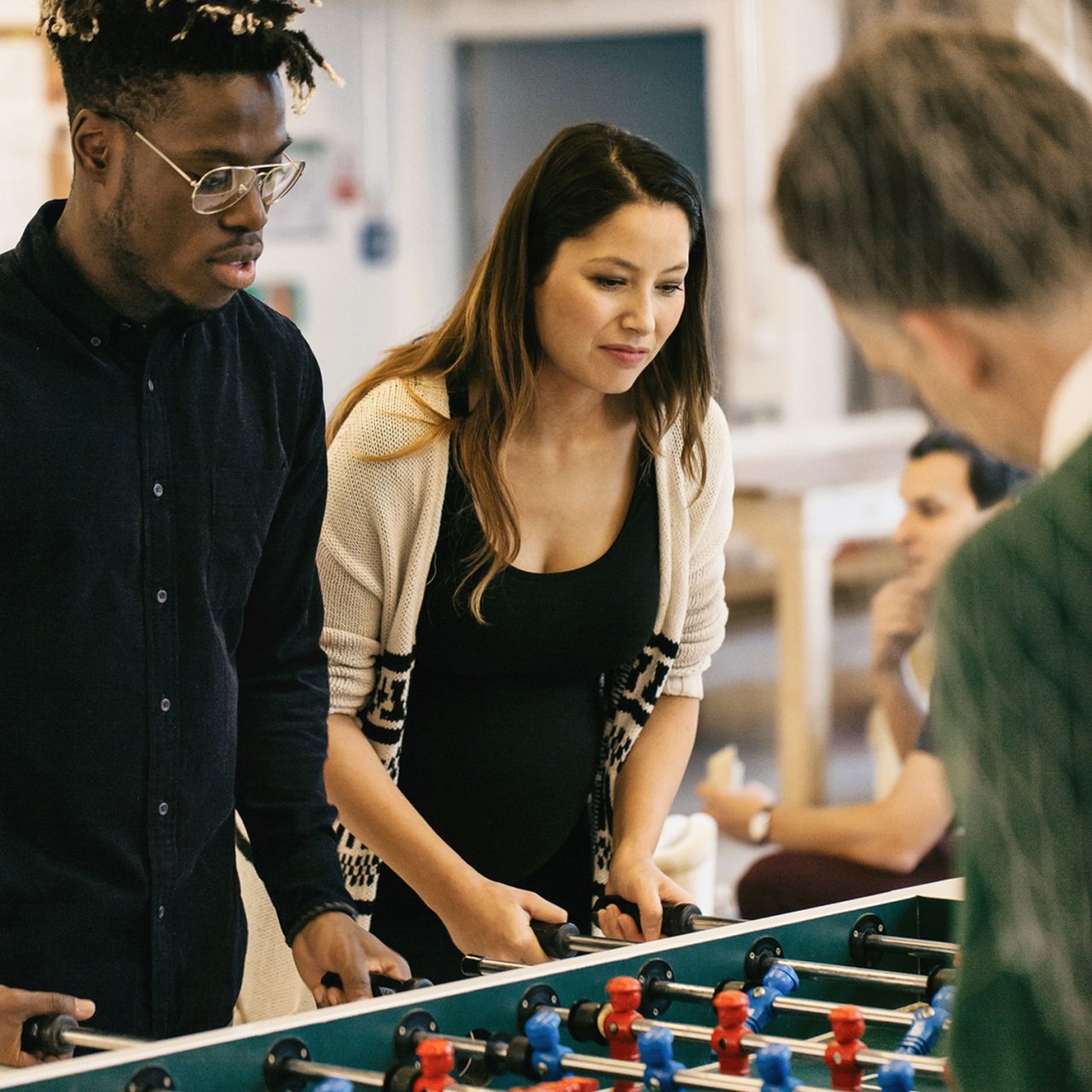 GAMES ROOM
The games room includes a mini bar, plush seating areas and a big-screen TV.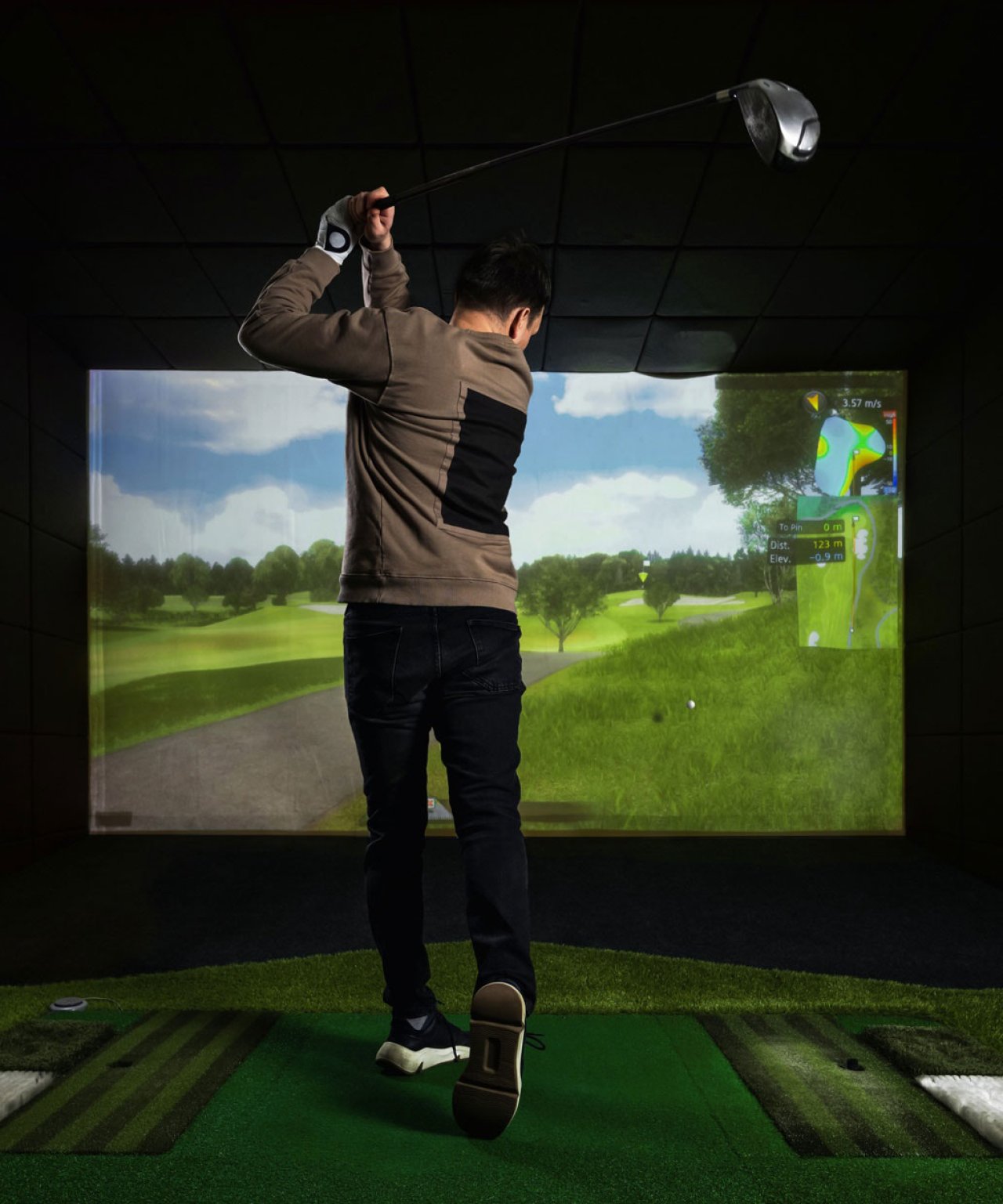 GOLF SIMULATOR ROOM
Improve your game year-round with the Sequoia Club's premium golf simulator, a first of its kind in Surrey.

Accomplish
Focused Spaces for Productivity
Collaborate, accomplish and nurture your next brilliant idea in the cowork space. Stylish and functional workstations allow you to work effectively without compromising privacy and creativity. Keep moving forward by maintaining your bike in the dedicated bike workshop.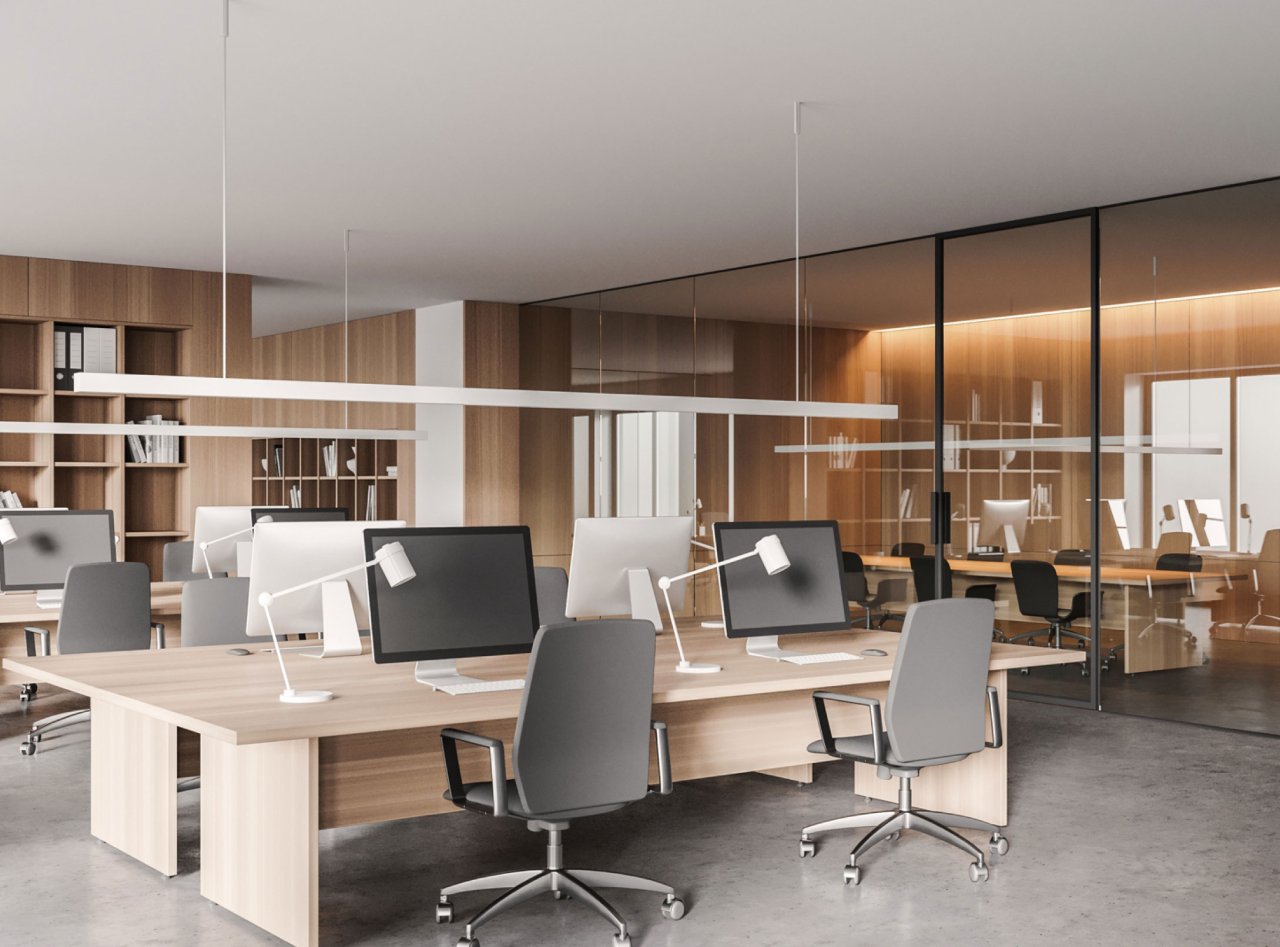 COWORK SPACE
'Work from home' in a coworking room that is elevated beyond your private space, including areas for focused work and for shared conversations.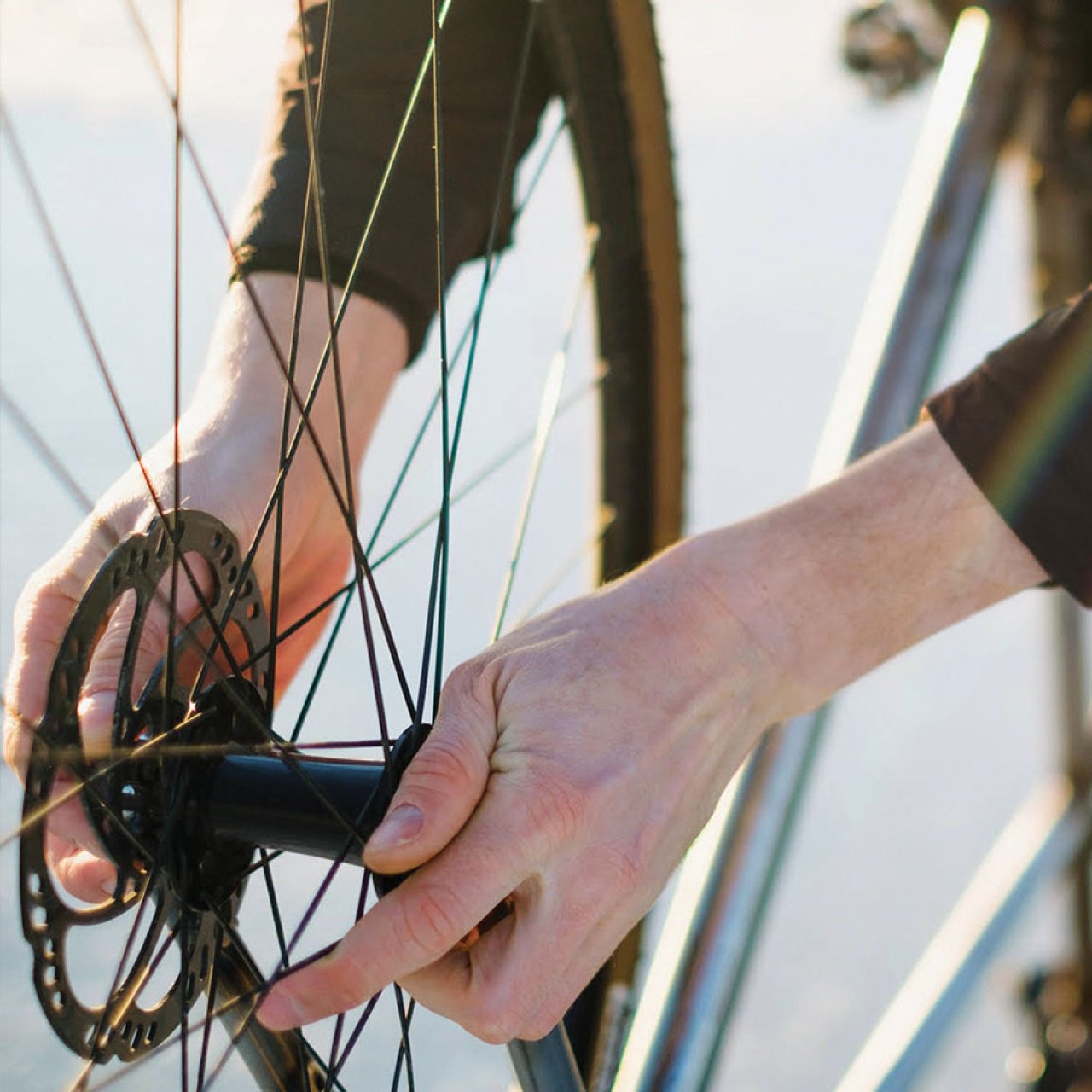 BIKE WORKSHOP
A space to tune your bike or add training wheels to a new two-wheeler, the bike workshop is a cyclist's dream.

Cultivate
Nurture the Best in Each Day
Cultivate the exceptional. Breathe in the freshness of the community garden, delight in the laughter of children in the play area or extend your warm welcome to friends and family staying in the guest suite.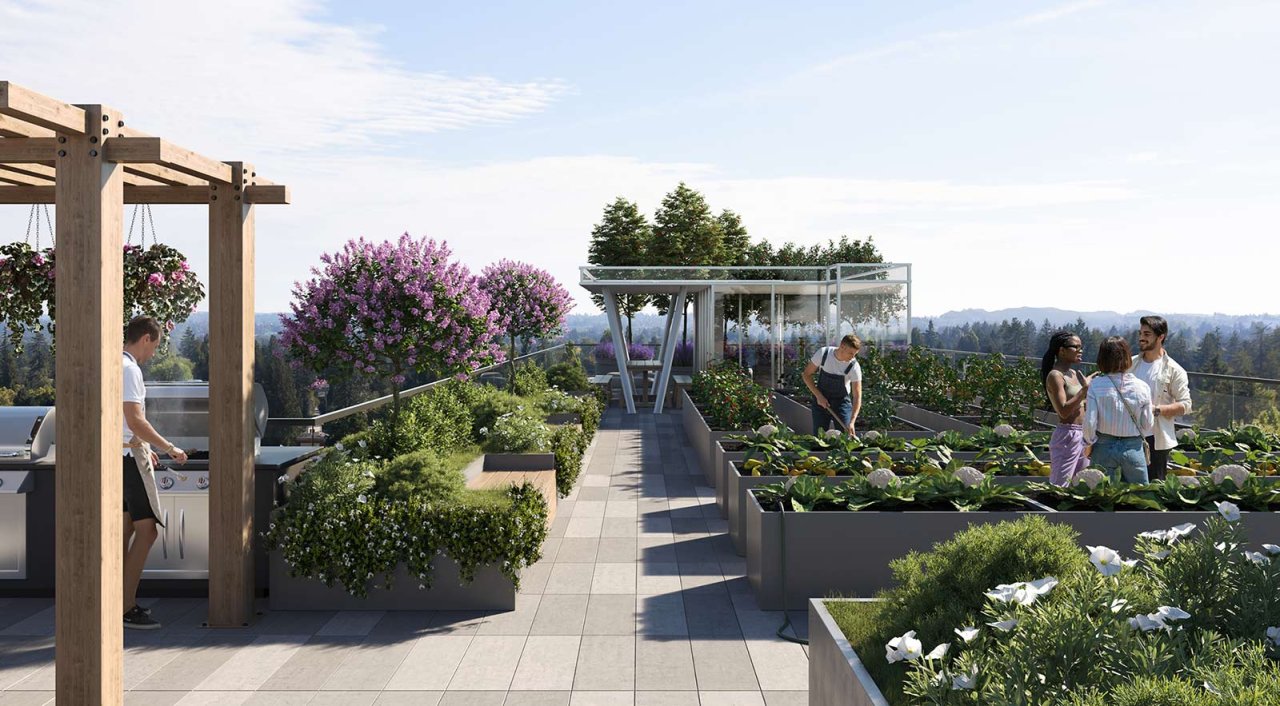 OUTDOOR TERRACE & COMMUNITY GARDEN
Connect with nature while taking in some of the best views the city has to offer on the landscaped outdoor terrace with a community garden.

Rejuvenate
Revitalize and Breathe Deeper
Enter the Sequoia Club Spa and breathe new life into your day. Inspired by the world's finest hotels, rejuvenate in the sauna, steam room and showers available exclusively to Sequoia residents.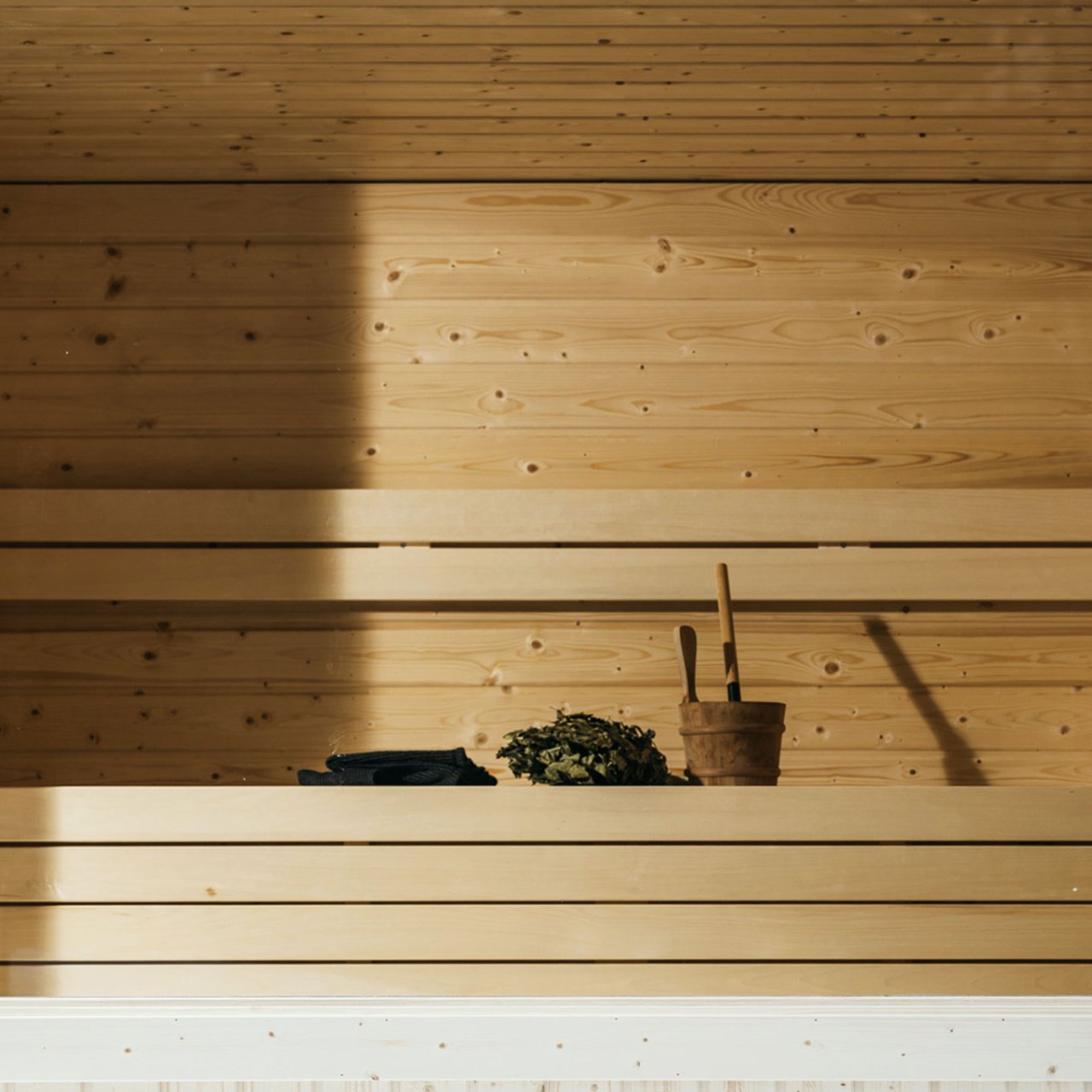 THE SPA
Relax and refresh in a wellness haven, ready and waiting at the end of a long day.

Strengthen
Wellness for the Body and Mind
Your home at Sequoia includes state-of-the-art strength training equipment, cardio machines and boxing facilities as well as a dedicated yoga studio, giving you the spaces and tools to strengthen your commitment to yourself.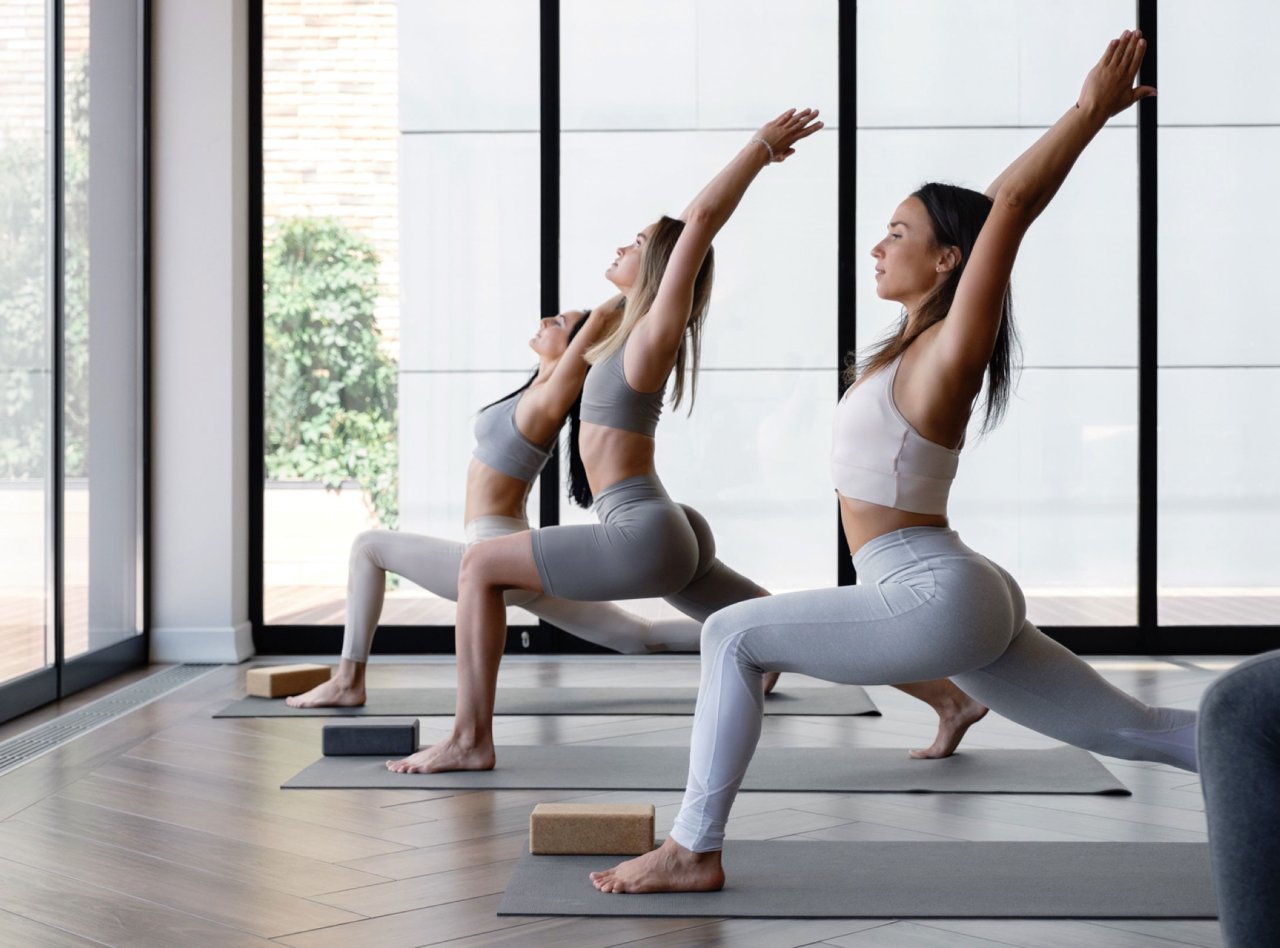 YOGA STUDIO
Embrace your practice with a dedicated space to stretch, release stress and focus on your breath.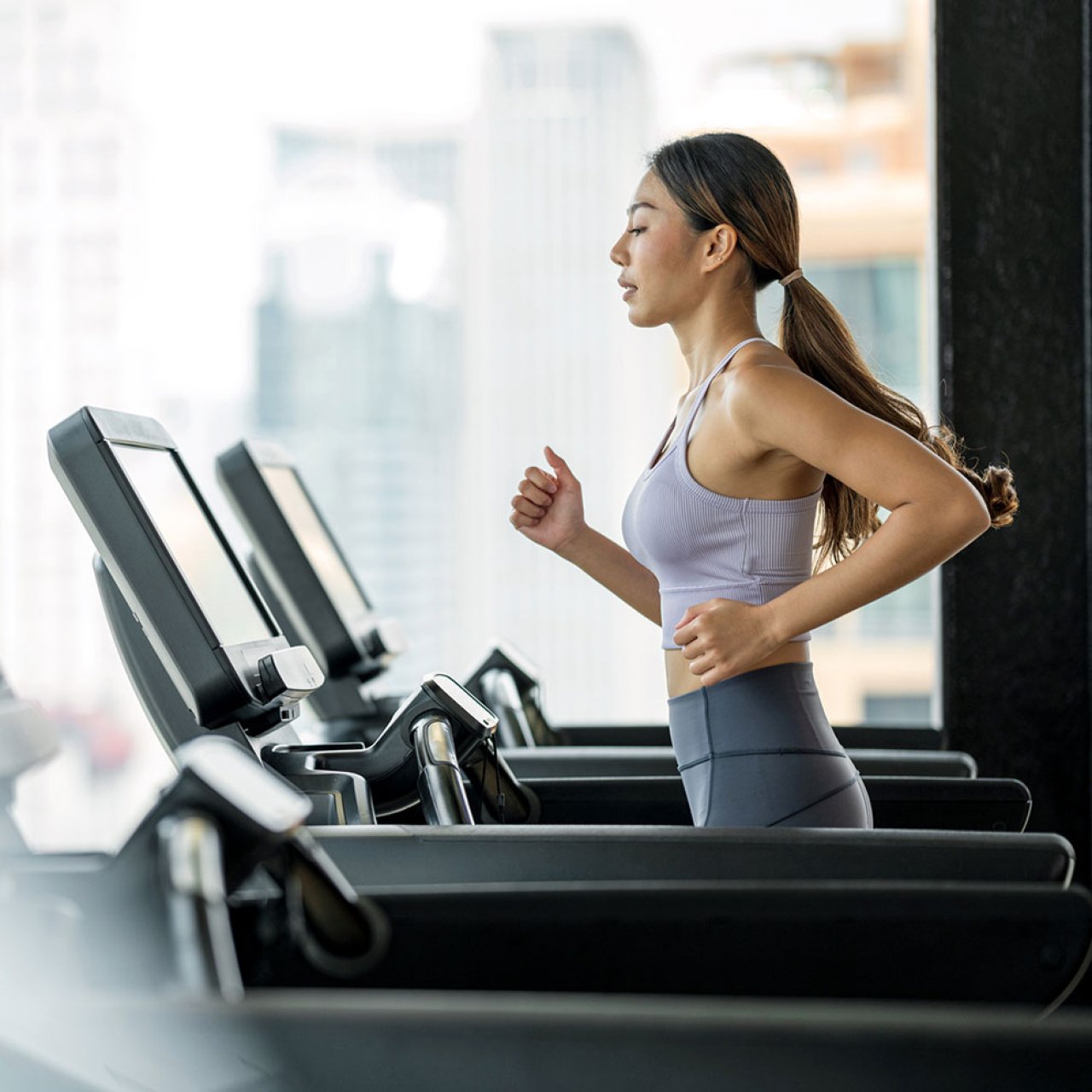 FITNESS CENTRE
Sequoia's fully equipped facilities provide what you need to stay active and healthy. Amenities
All-Encompassing Amenities for Total Wellness
Golf Simulator Room

Bike Workshop
Cowork Space

Guest Suite
Dining Lounge

Outdoor Patio
Fitness Centre

01

The Spa

02

Yoga Studio

03

Formal Dining Room

04

Games Room

05

Community Garden

06

Kid's Playground

07

Outdoor Dining Terrace

08
Rooftop Lounge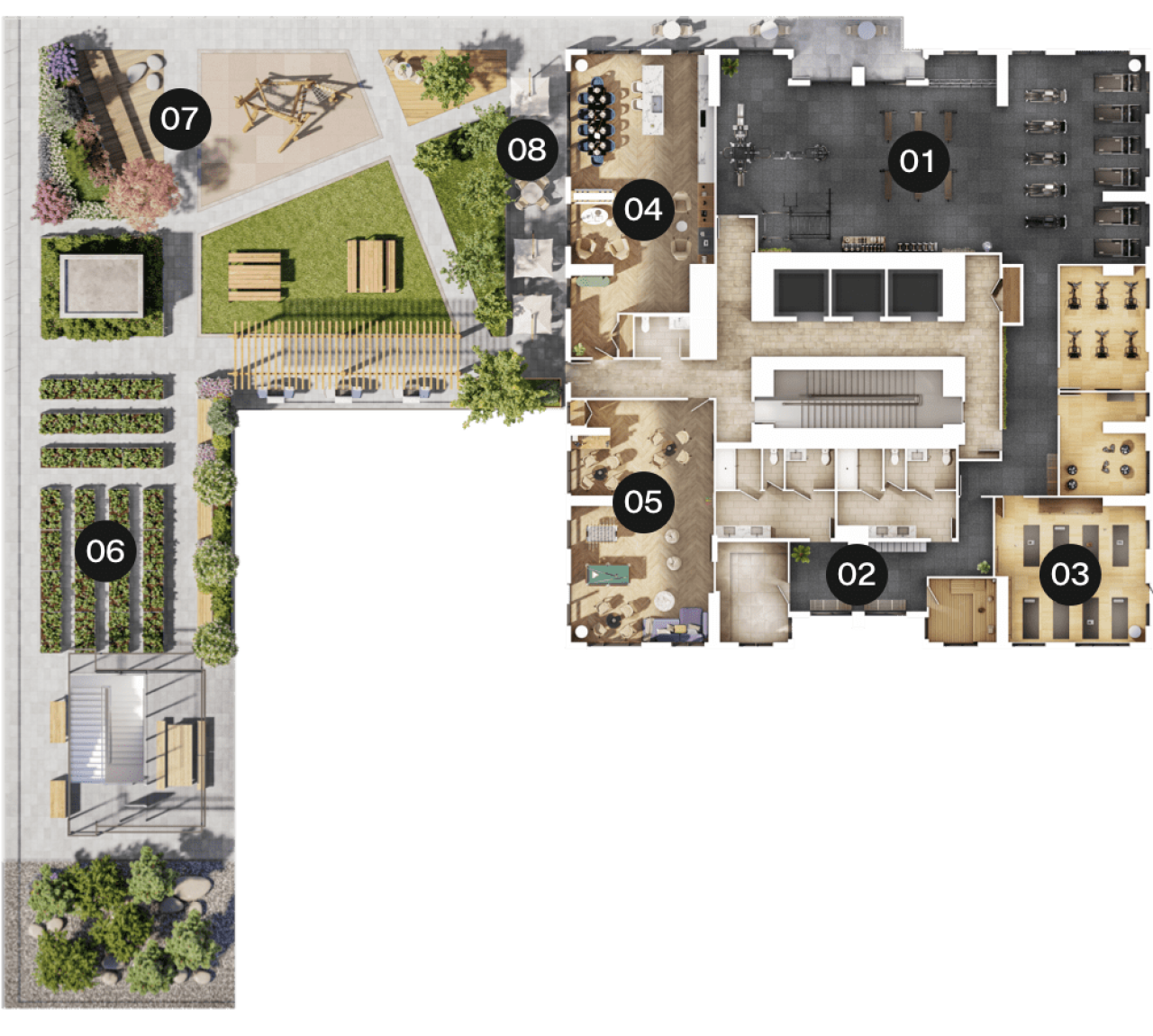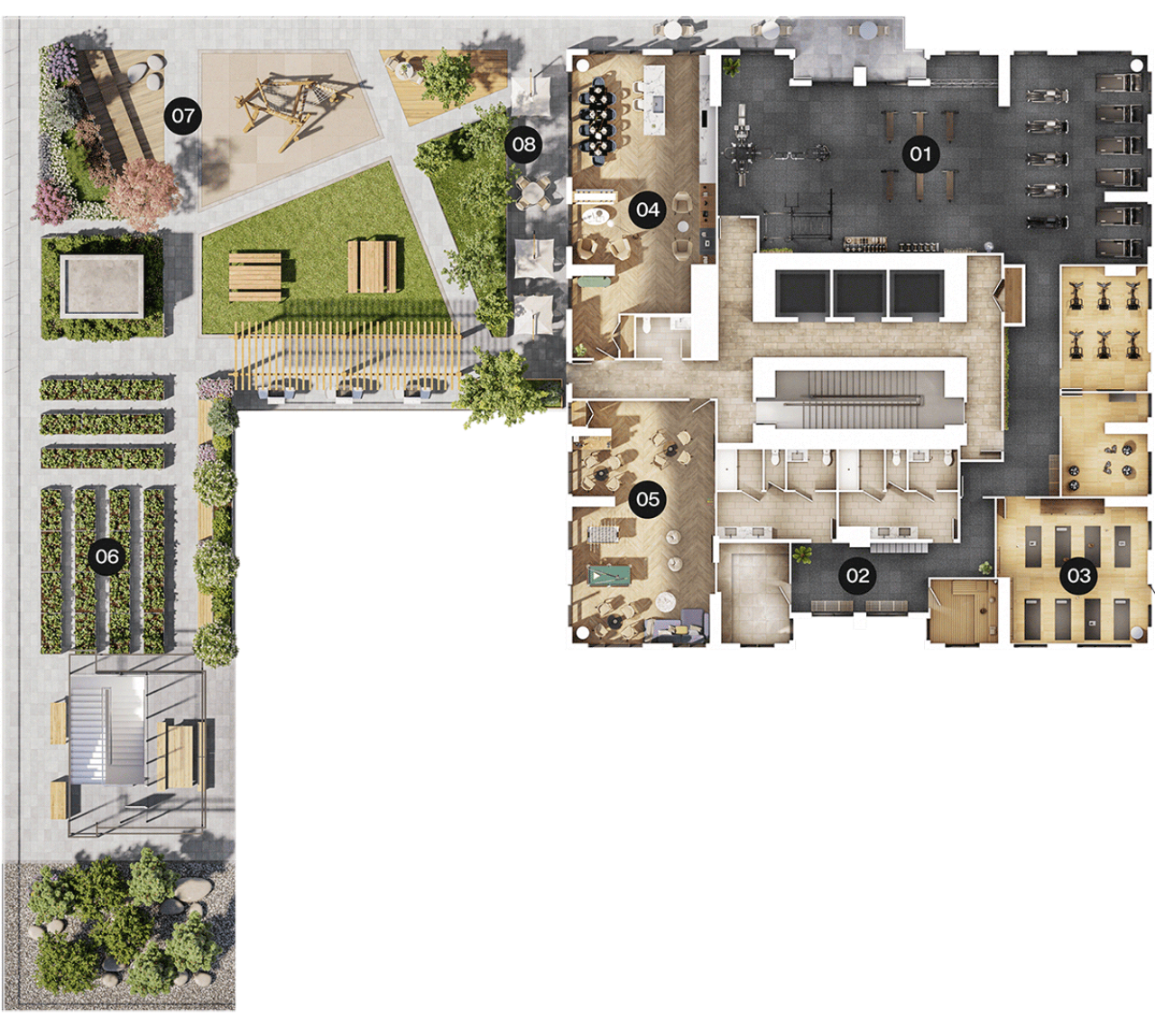 Artist renditions, including any furniture, features, finishings and fixtures depicted therein or in any other marketing materials, are for illustration purposes only and subject to change. All renderings and pictures included in marketing materials are draft conceptual drawings and/or artistic impressions which may not be accurate. The developer reserves the right to make changes and modifications to the information contained herein at any time.